Coins Banks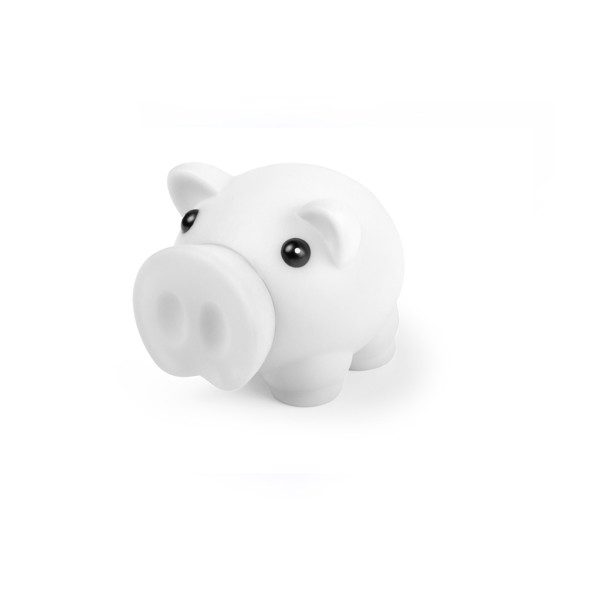 Piggy bank with soft rubber finish in bright tones.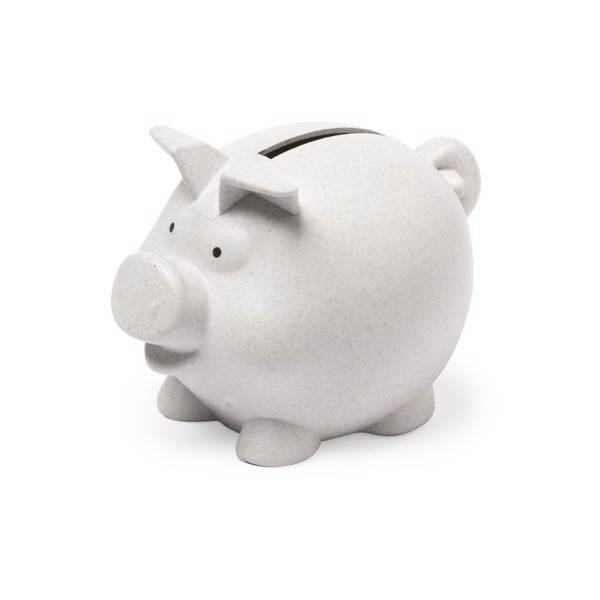 Nature line piggy bank. Both saving and respecting the environment have never been so easy.
Plastic piggy bank with the nose as the stopper.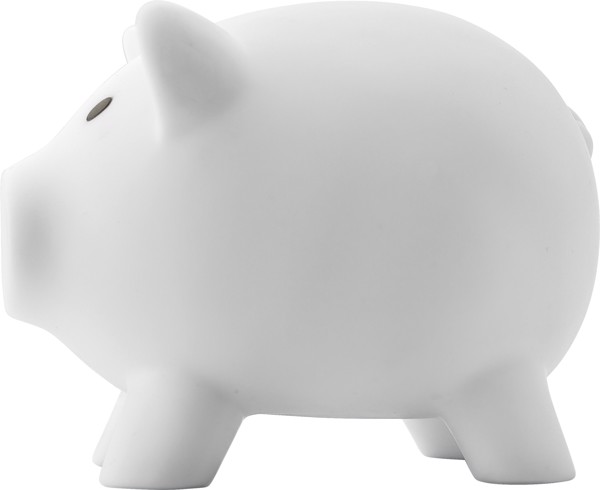 Plastic piggy bank with a rubber stopper on the bottom.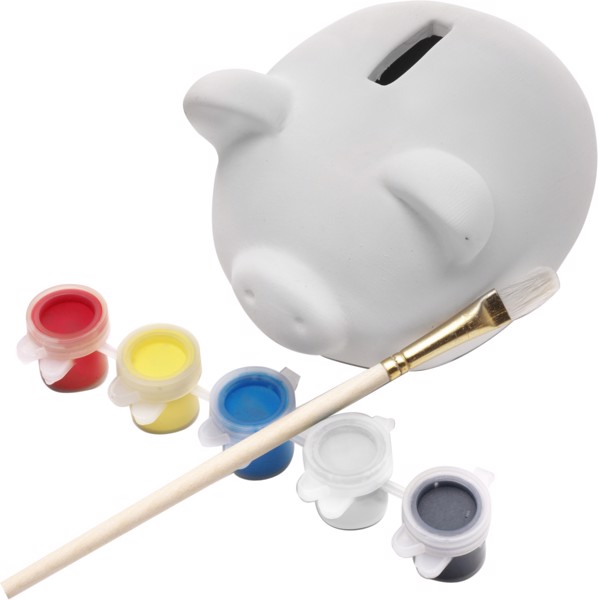 Plaster piggy bank, including wooden brush and 5 paint colours (printing not available).
Upload your logo and view it in a 3D Visual on thousands of products
Prices are without VAT.
Send us your inquiry today!
Consultation of details with the dealer
Non-binding offer within 24 hours
Just enter the basic information
Send inquiry