Cutting Boards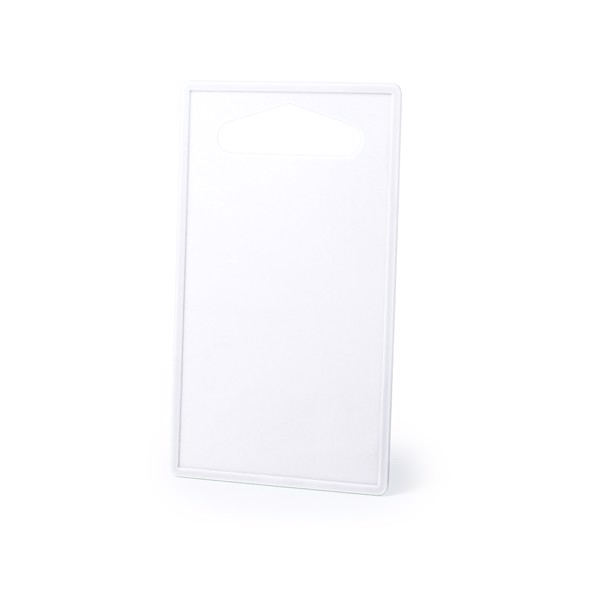 Kitchen table in resistant, brightly colored material. With die cut for easy handling and safety granulated surface.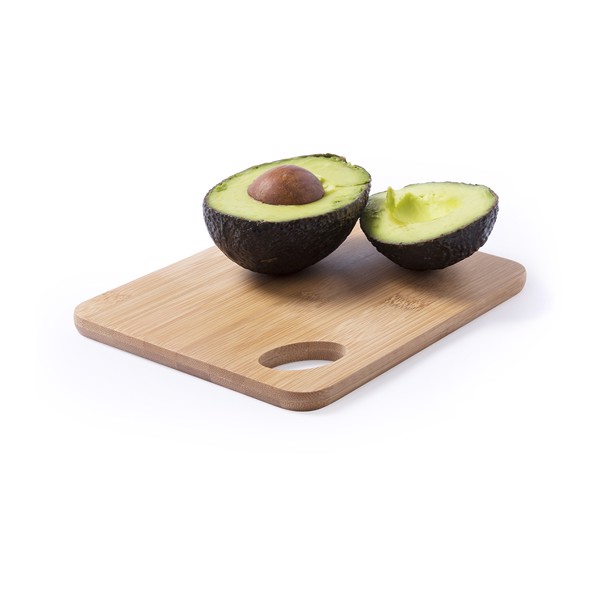 Board in bamboo wood, with soft and resistant finish. With die-cut for easy handling.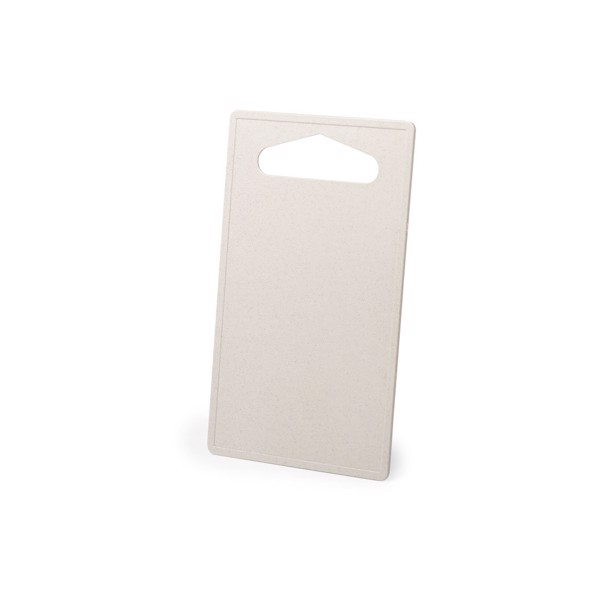 Kitchen table in resistant bamboo fibre material. Die-cut for easy handling and safety granulated surface.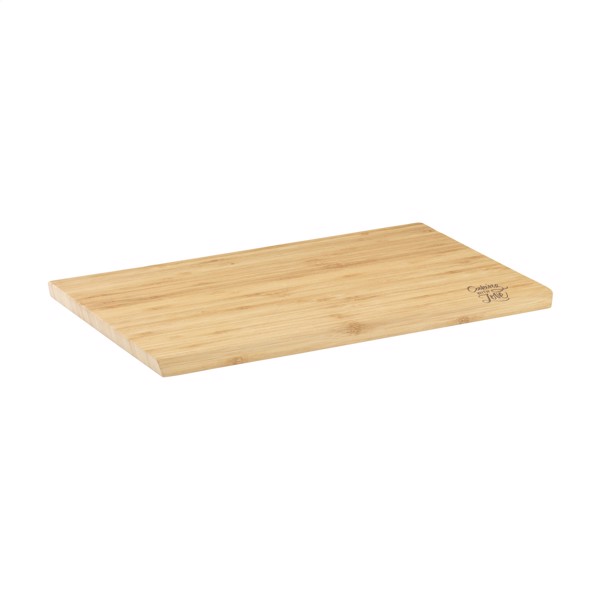 Durable cutting board made of high-quality bamboo. Can also be used as a serving platter. Large size and beautifully designed with subtly sloping sides. Barely absorbs moisture, allowing this product to maintain its optimal quality. Each piece in a box.
Quality bamboo chopping board with a circular groove for meat and/or fruit juices. Each piece in a box.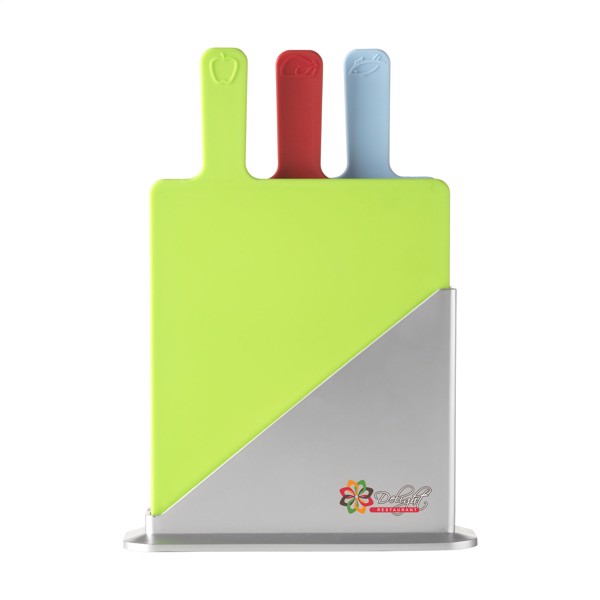 Compact colourful set of 3 smooth plasctic cutting boards in a silver-coloured holder. The use of seperate cutting boards for fruit and vegetables (green), meat (red) and fish (blue) prevents cross contamination of bacteria. Practical and hygienic.
Upload your logo and view it in a 3D Visual on thousands of products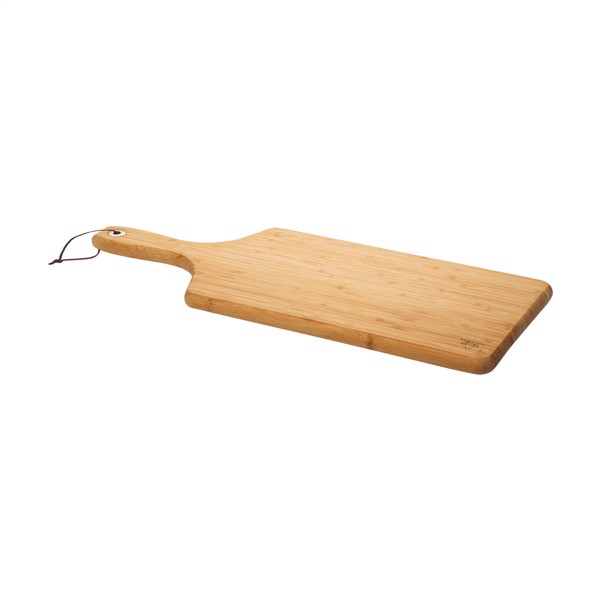 Cutting board of the brand Diamant Sabatier. Made of very strong and beautiful bamboo. Finished and polished. Durable, ecologically responsible, hygienic (antibacterial) and easy to clean. With metal ring and leather cord. A high classed product.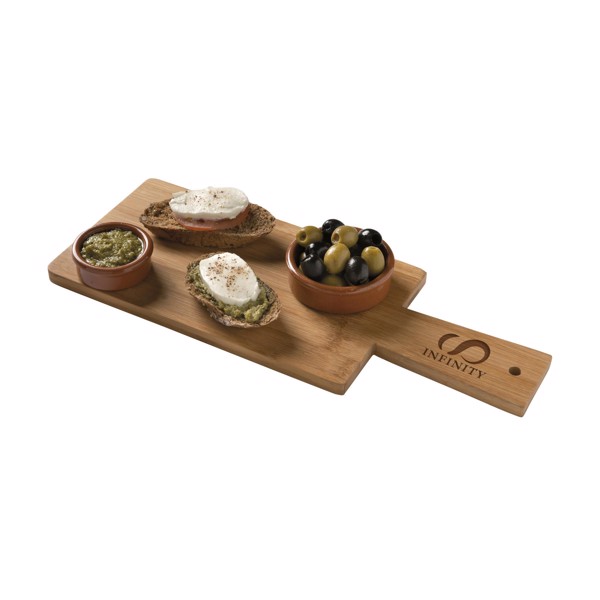 Bamboo serving board. With a finishing top layer of vegetarian soybean oil. Each piece in a box.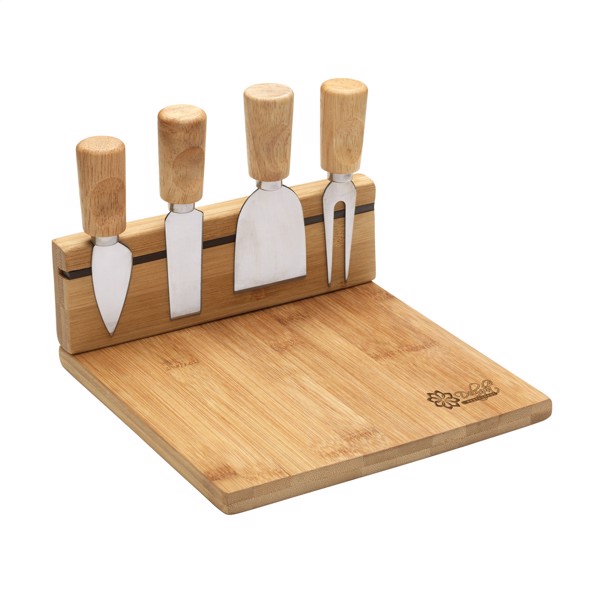 Bamboo cheese board with knife holder equipped with a magnetic strip. Incl. 3 cheese knives and 1 cheese stick. Each set in a box.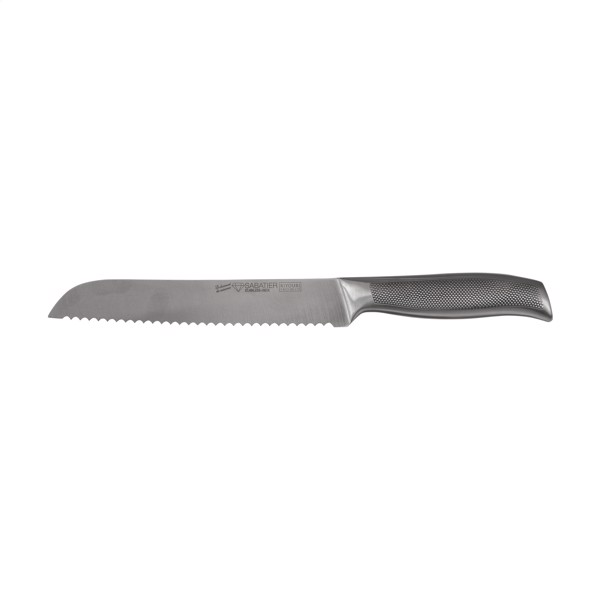 Bread knife from the Diamant Sabatier Riyouri series. With a 20 cm blade and sharp cartel. For easy cutting of even the hardest bread. Also for hard fruits and cabbage.Made of high quality stainless steel. The robust staple has a special anti-slip structure. The blade is slim-sharp and seamlessly attaches to the lift, ensuring extra hygiene. Each piece in a box.
Prices are without VAT.
Send us your inquiry today!
Consultation of details with the dealer
Non-binding offer within 24 hours
Just enter the basic information
Send inquiry