Dishes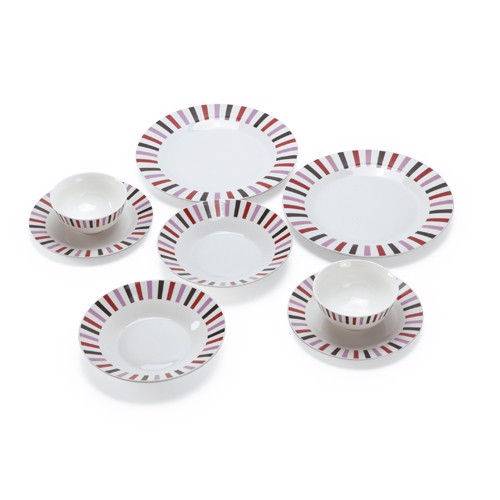 Ceramic crockery set of 4 services. 16 Pieces. 4 Services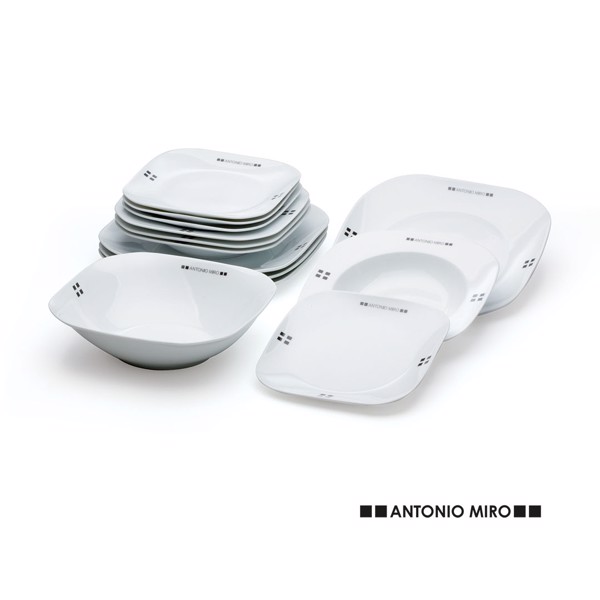 Porcelain crockery set by Antonio Miró with 13 pieces, for 4 services, in an elegant white color with the brand checker pattern design. Includes shallow plates, bowls, dessert plates and a great capacity bowl. Suitable for dishwashers and microwave ovens. Presented in an elegant individual box with the brand logo. 13 Pieces. 4 Services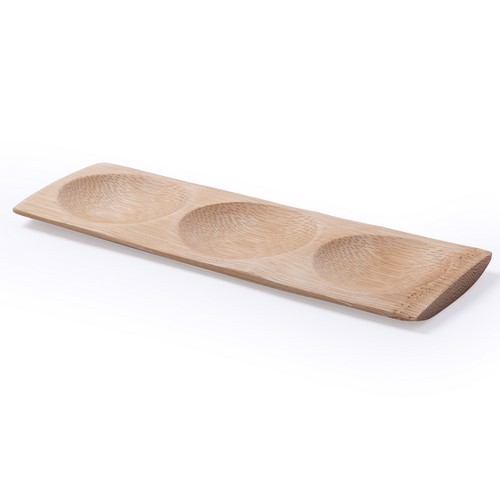 Tray in soft and resistant bamboo wood with three compartments.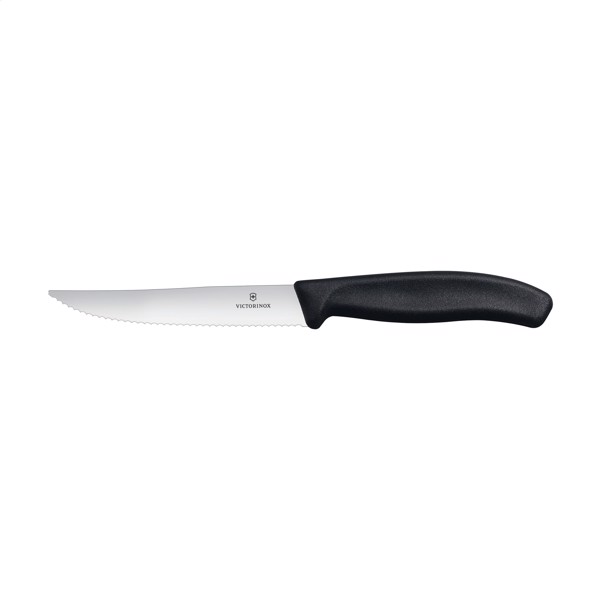 Top-quality steak/pizza knife made by Victorinox Swiss Classic. The high-quality stainless steel blade (12 cm) is serrated and has a pointed edge. With plastic hilt. Thanks to the ergonomic design, this knife is comfortable to use for cutting steaks, pizzas and meat dishes. Dishwasher-safe. Including plastic Victorinox protective sleeve with transparent front side and extra reinforcement for sharp/pointed edges.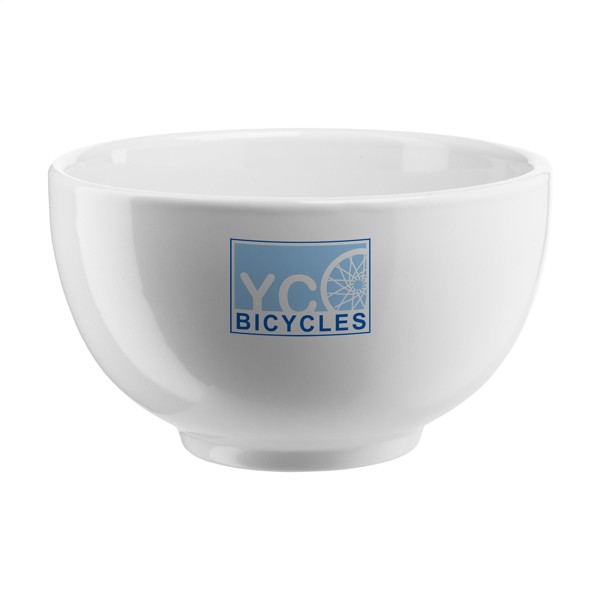 High-quality, white ceramic bowl. Can among other things be used as a cereal bowl or a serving dish. Dishwasher safe. The imprint is dishwasher tested and certified: EN 12875-2.
Stylish serving board made of bamboo with three porcelain dishes (Ø 9 cm). Finished with a topcoat of vegetarian soybean oil. Bamboo is lightweight and breaks down bacteria faster than wood and plastic. Hardly takes moisture, so the product maintains optimum quality. Each piece in a box.
Upload your logo and view it in a 3D Visual on thousands of products
Prices are without VAT.
Send us your inquiry today!
Consultation of details with the dealer
Non-binding offer within 24 hours
Just enter the basic information
Send inquiry