Erasers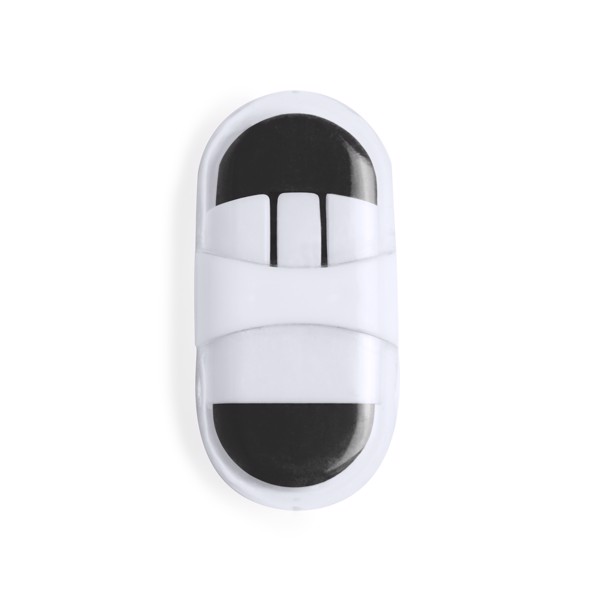 Original eraser rubber in fun colors with safety holder in white color and transparent hood.
Set of rubber and sharpener in bright tones. Waste compartment with transparent hood. Eraser and Sharpener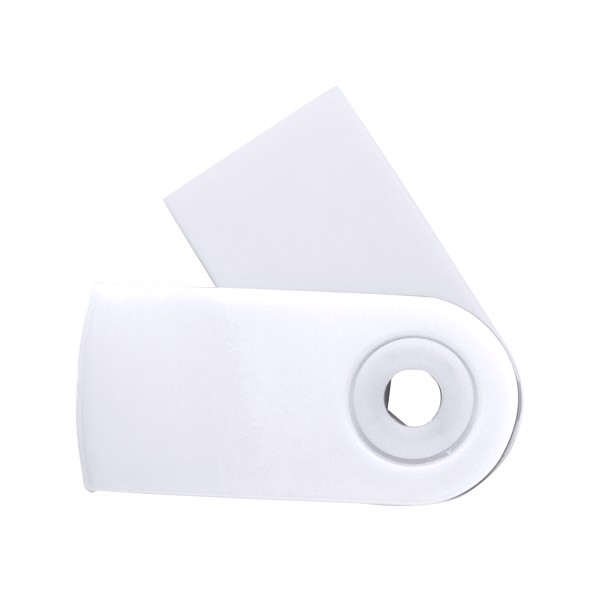 Smart design rubber with twist mechanism. Shell especially designed for pad printing, and available in a wide range of bright finishing colors.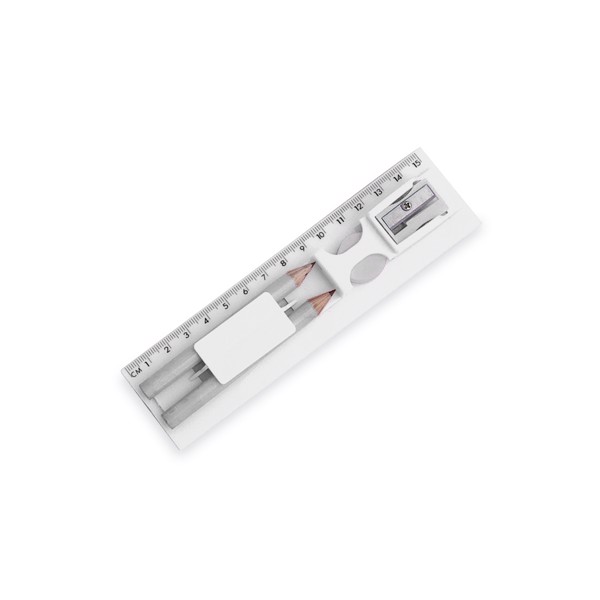 Set of 5 pieces in bright tones. Includes 2 black mine pencils with cylindrical body, eraser and pencil sharpener. Presented in a ruler box with compartments. 5 Pieces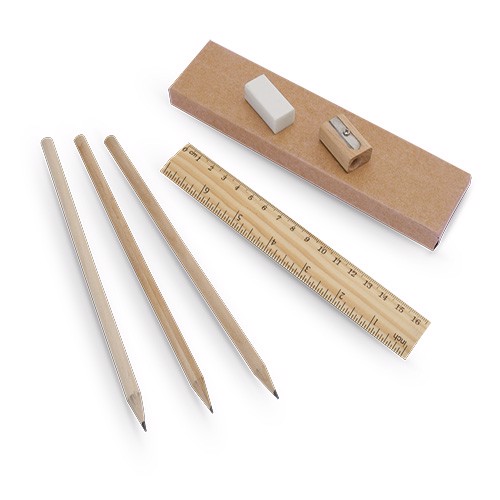 Set of 6 pieces with 3 wooden pencils with natural round body and black lead, 20cm ruler with metric system in centimeters/inches, eraser and pencil sharpener. Presented in recycled cardboard box. 6 Pieces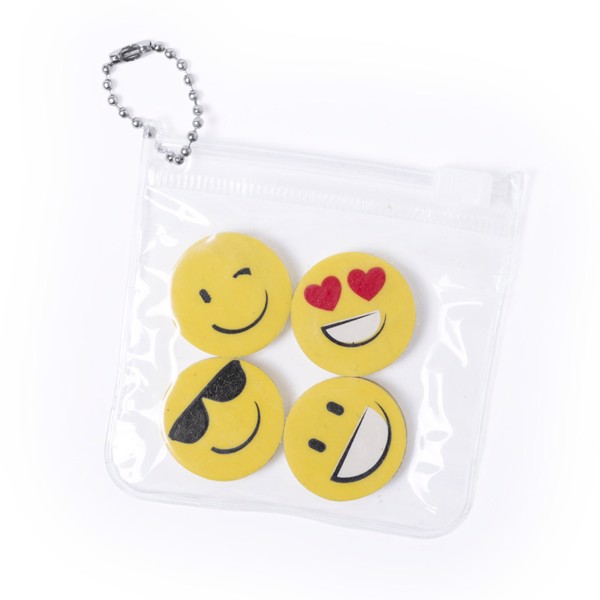 Set of 4 rubbers in fun emoji designs and in eye-catching yellow color. Presented in a transparent PVC case with zipper and carrying chain. 4 Pieces
Upload your logo and view it in a 3D Visual on thousands of products
Fun set of 4 rubbers in the shape of a book in cheerful colors. Presented in a white cardboard display box. 4 Pieces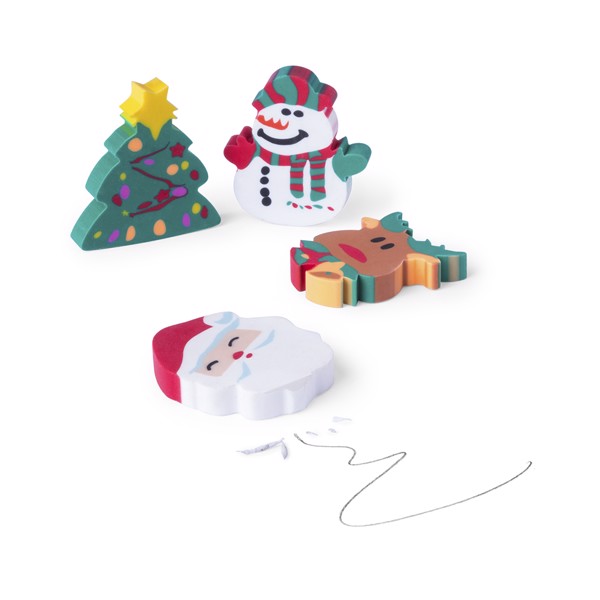 Set of erasers with original Christmas designs. Presented in a single transparent bag with zipper and white printing area. With carrying chain. 4 Pieces
PS pencil sharpener with eraser and a cap for each side.

Plastic ruler (30 cm) with two pencils, a plastic sharpener, and eraser.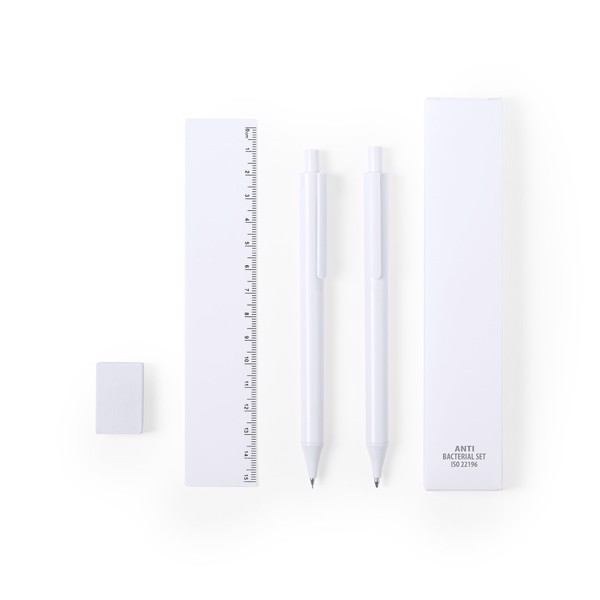 Antibacterial set in resistant white PP material. Includes biros, mechanical pencil (lead 0.5 mm included), 15 cm ruler and rubber. Products with antibacterial treatments are able to drastically reduce the bacterial levels present on the surfaces of the materials, thanks to the addition of permanent static microbial agents, with high effectiveness in inhibiting and preventing bacterial contamination. Item according to the ISO 22196 standard, which determines the antibacterial activity in plastic materials and non-porous surfaces. This allows us to know the effectiveness of microbial inhibition that additives have on treated objects by means of a quantitave evaluation. 4 Pieces. Pen. Mechanical Pencil: 0,5 mm Leads Included
Prices are without VAT.
Send us your inquiry today!
Consultation of details with the dealer
Non-binding offer within 24 hours
Just enter the basic information
Send inquiry