Game Sets & Packs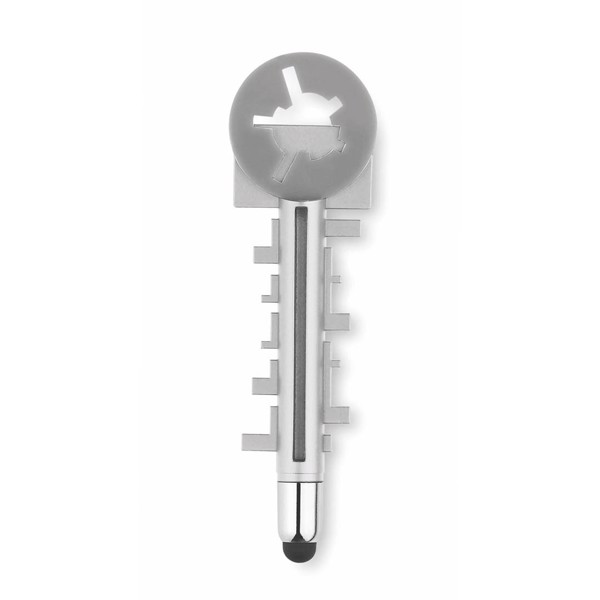 Pointer/skill game in a wide range of bright tones. With die-cut for keychain.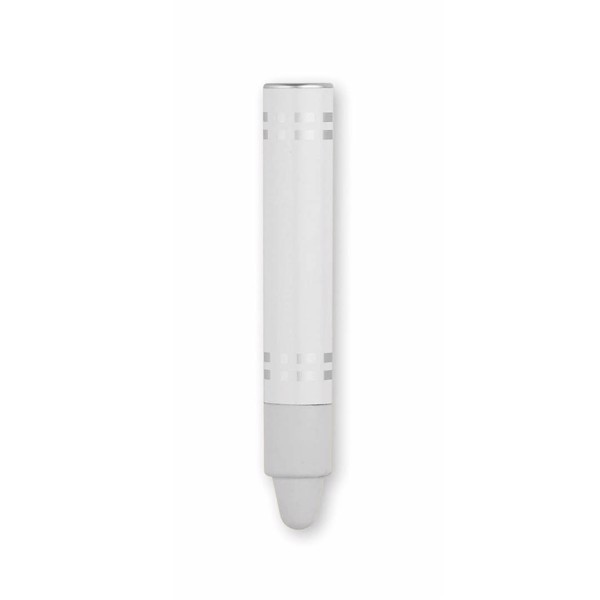 Bold design pointer in cheerful colors, with accessories and game and rings in shiny silver color.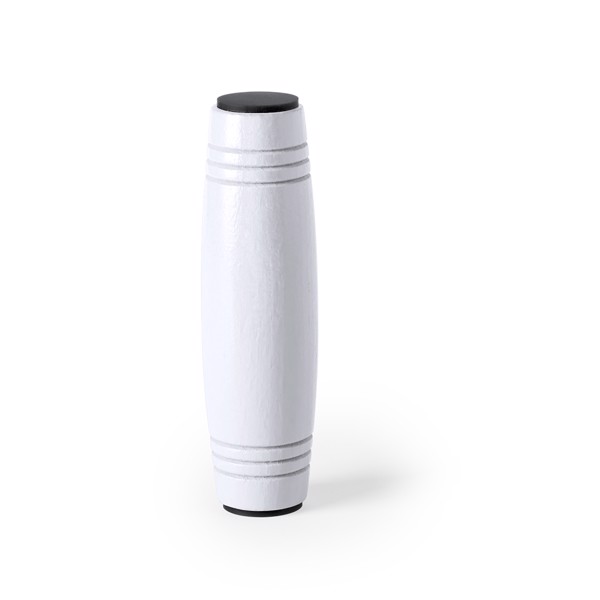 Addictive, natural wood skill game in vivid colors. Catch the barrel in the palm of your hand five times and you´ve won. Presented in an attractive design box.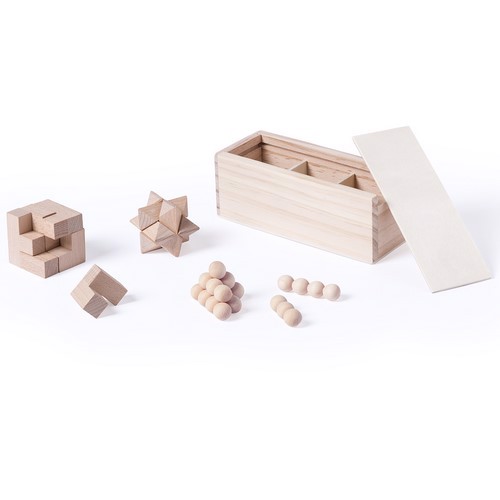 Addictive set of 3 natural wood skill games. Presented in a wooden box with inside compartments and a sliding cover. 3 Games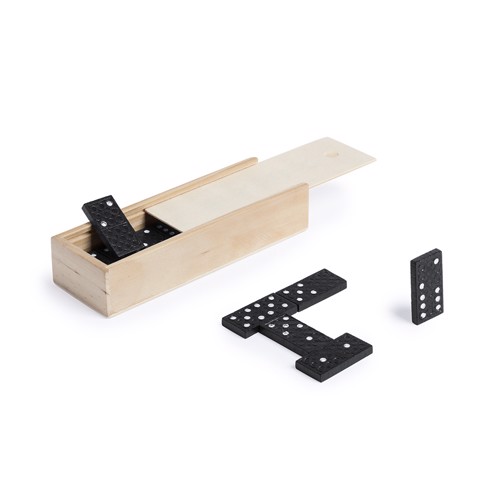 Classic domino game with 28 pcs. Made of wood, with pieces in an elegant black color with white color details. Presentes in an individual wooden case. 28 Pieces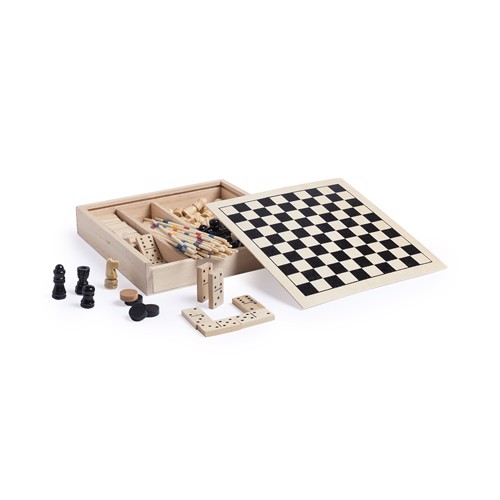 Set of games in wood material. Including mikado, chess, draughts and domino. Presented in a wooden case with lid board. Board with plain side for logo. 4 Games
Upload your logo and view it in a 3D Visual on thousands of products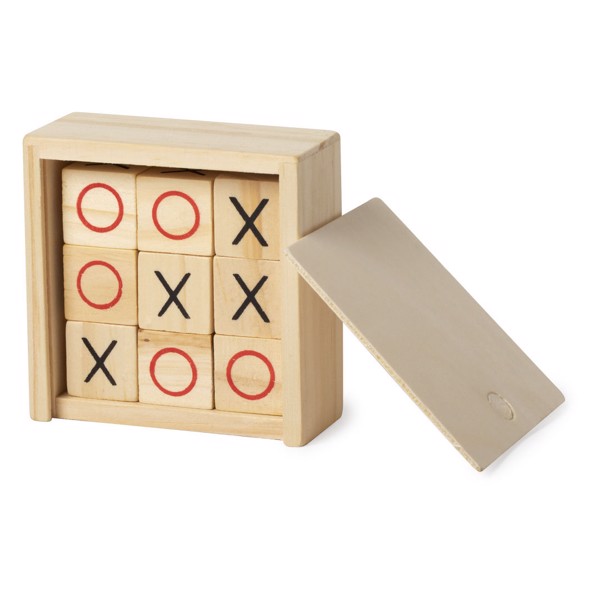 Board game in wooden material, presented in an individual wooden case with sliding cover. 9 Pieces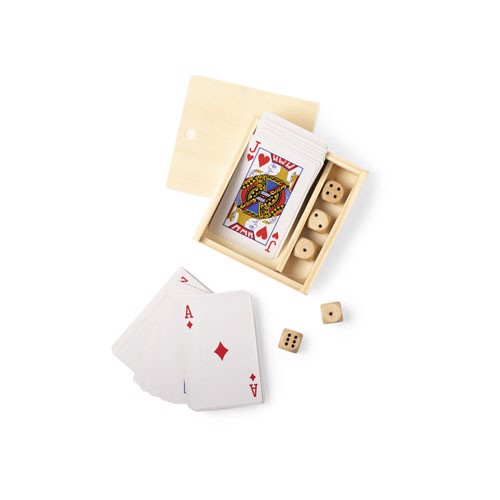 Set of board games with french cards and 4 wooden dices, presented in an individual wooden case with sliding cover. 2 Games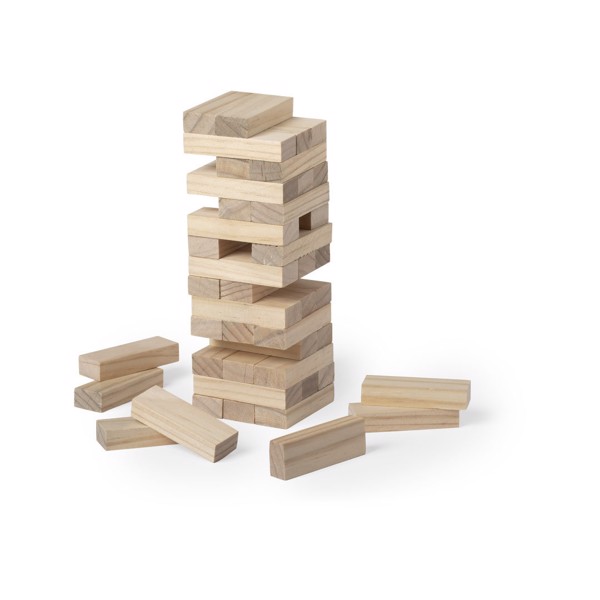 Skill game for cunning players. Including 45 wooden pieces and comes presented in a durable cotton pouch with string closure. 45 Pieces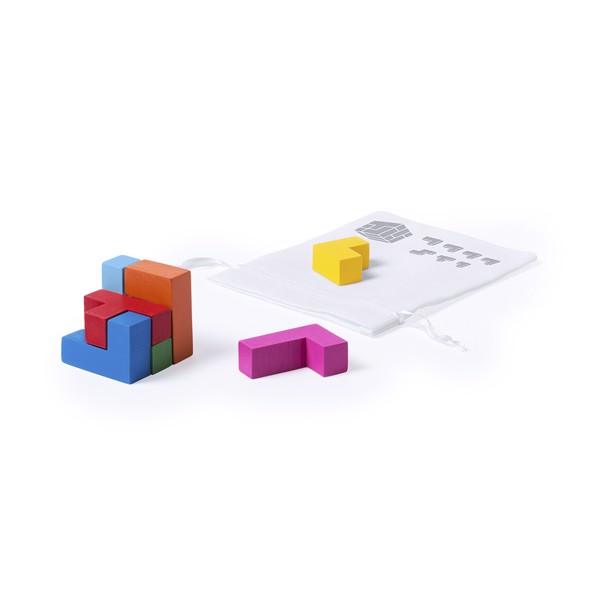 3D skill game in wood with pieces of vivid colors. Presented in an individual polyester case for easy printing. 7 Pieces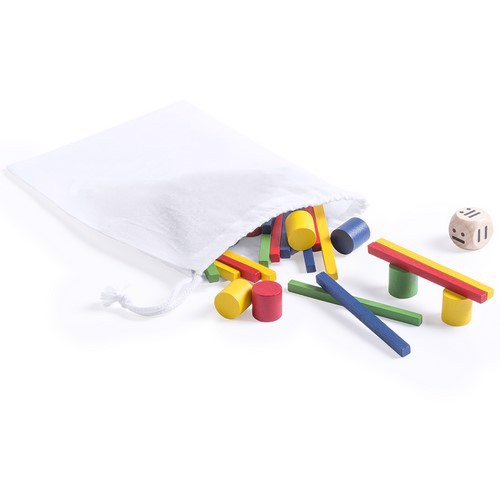 Skill game with 33 pieces of wood painted in bright tones. With dice and presented in a fabric bag with self-closing laces. 33 Pieces
Prices are without VAT.
Send us your inquiry today!
Consultation of details with the dealer
Non-binding offer within 24 hours
Just enter the basic information
Send inquiry