Pass Holders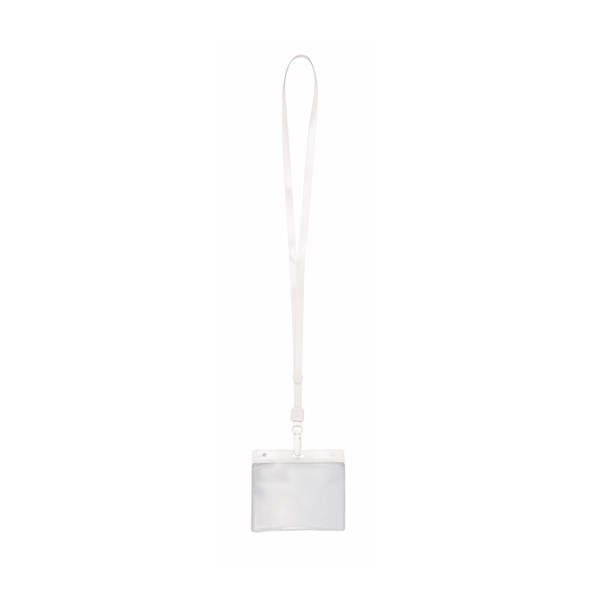 Identifier in PVC with matching color lanyard in bright tones and with carabiner closure. Circular tablet for printing.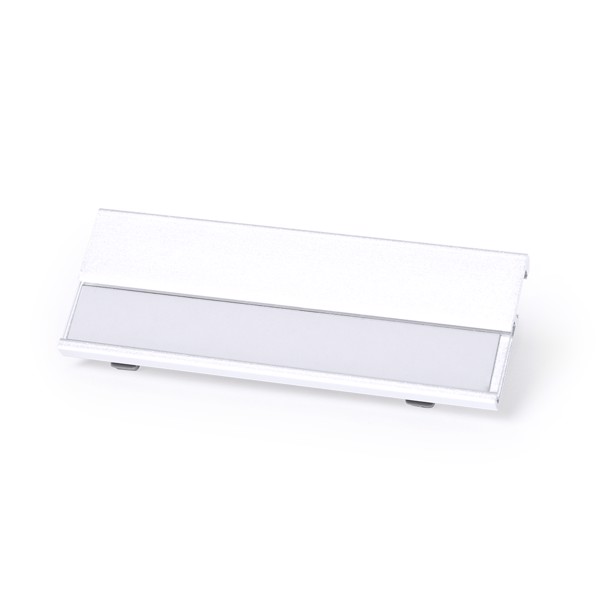 Colorful aluminum name tag and rear hook clip for secure accessory.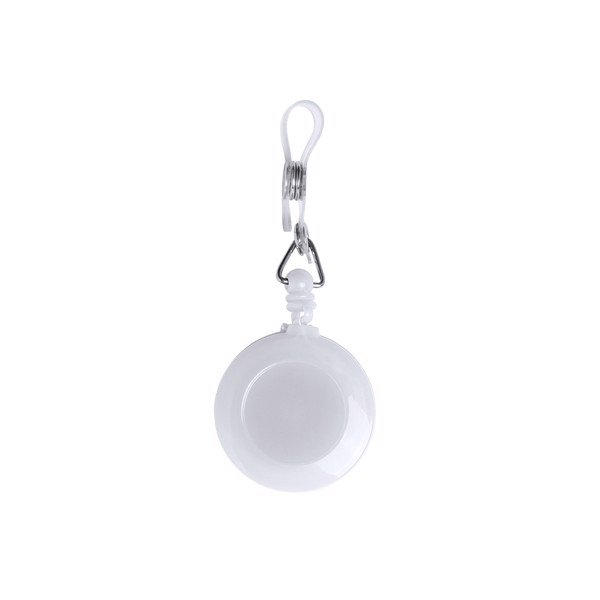 Accreditations holder with carabiner closure and metallic clip fixing in varied colors. With retractable mechanism, includes 1m length strap. Clip and Tape Measure 1 m Included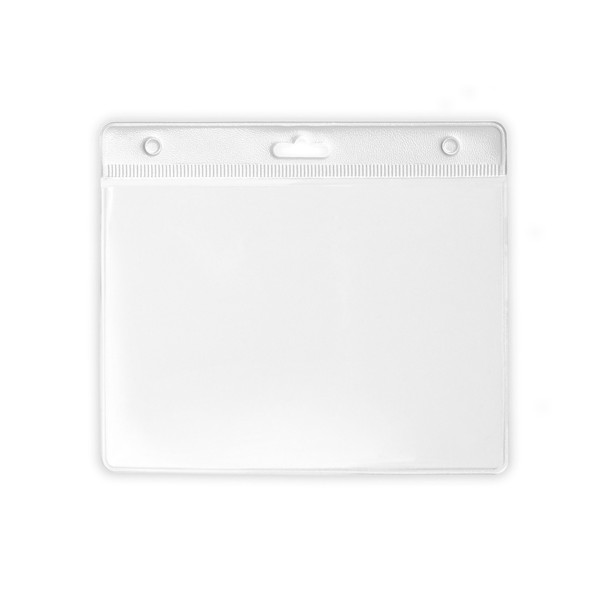 Identifier stamped in PVC with header in varied colors, transparent front window and back in white.
Identifier stamped in PVC with lanyard and metallic carabiner closures in varied colors.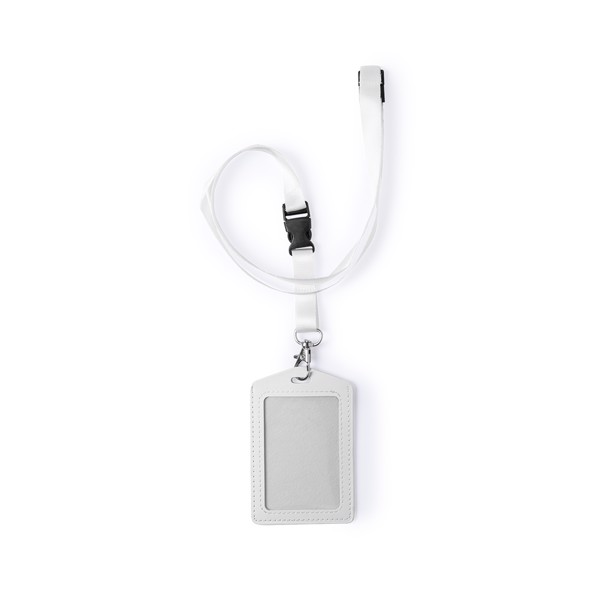 Lanyard with identifier in matching color. Lanyard in resistant polyester, with neck security accessory and buckle closure for an easy handling of the identifier, with carabiner adjust. PU leather identifier, with PVC window and slot for an easy card insertion. Set available in white and black colors. Safety Catch
Upload your logo and view it in a 3D Visual on thousands of products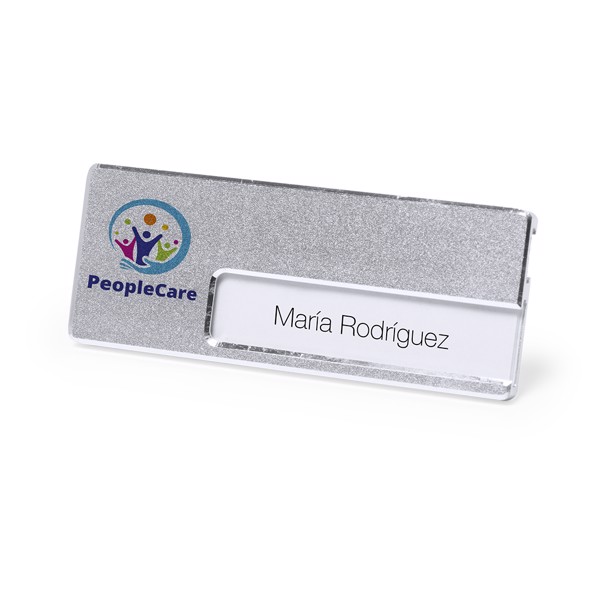 Anodized finish aluminum identifier with rear hooking clip for secure fixing.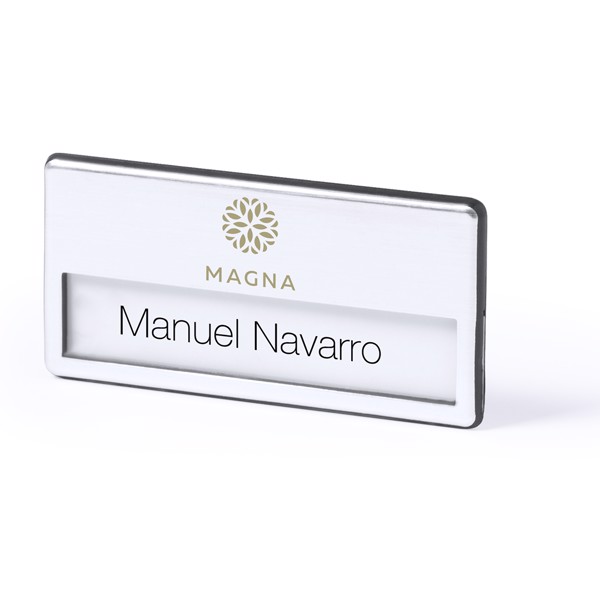 Name tag in shiny finishing. Rear side with double fixing system - metal clips and safety pin- for secure adjustment.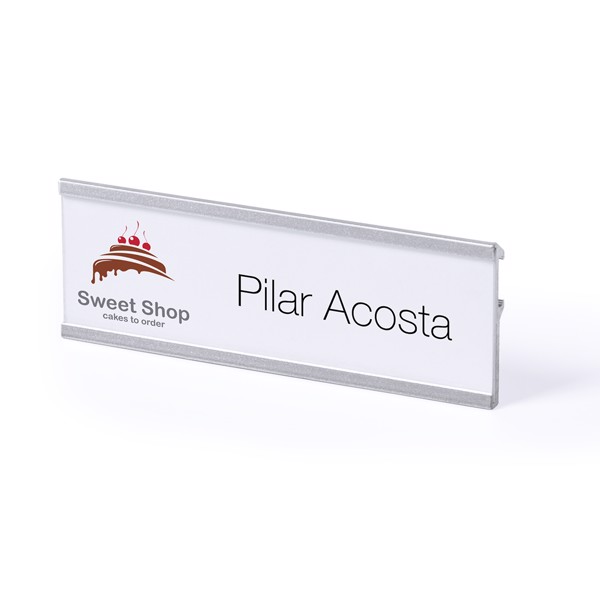 Name tag with aluminum frames in anodized finish. Rear side with hooking clip for secure accessory.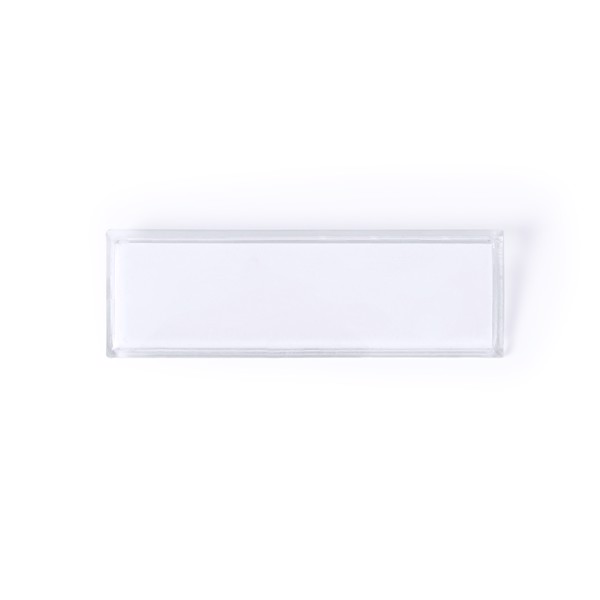 Transparent name tag with rear pin for secure fastening.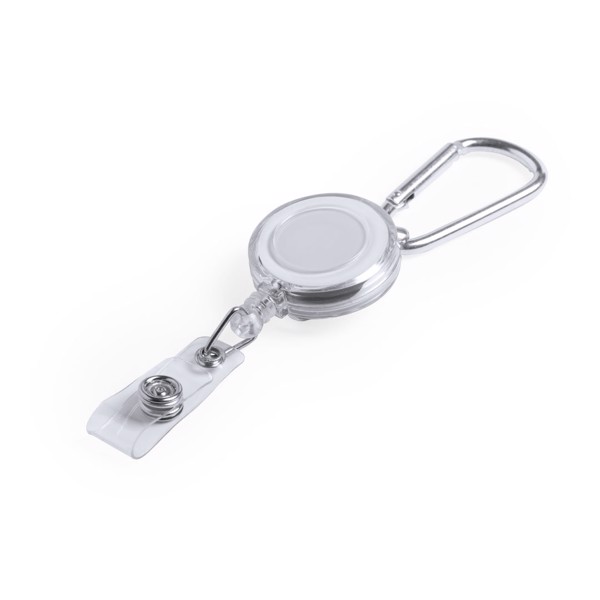 Extendable ID holder in a sober design, with hook accessory for ID and an extendable mechanism of up to 65 cm length. With metal carabiner and a wide printing area. Extendable. Clip Included
Prices are without VAT.
Send us your inquiry today!
Consultation of details with the dealer
Non-binding offer within 24 hours
Just enter the basic information
Send inquiry