Pen Holders
Pencil holder in natural wood in cheerful designs of animals. Pencils not included.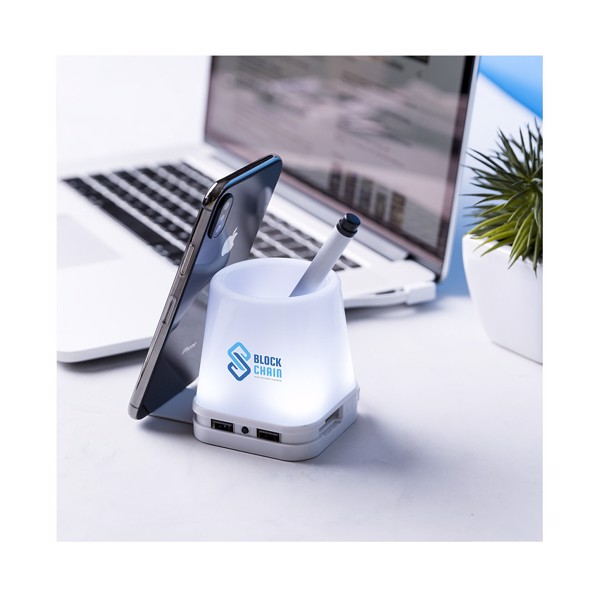 Bold pen holder with integrated USB port. LED backlighted, with 2 lighting positions and body in an elegant white color for easy printing. Including 4 USB 2.0 ports. Presented in an individual box. 4 Leds. 2 Light Modes. 4 Hubs. USB 2.0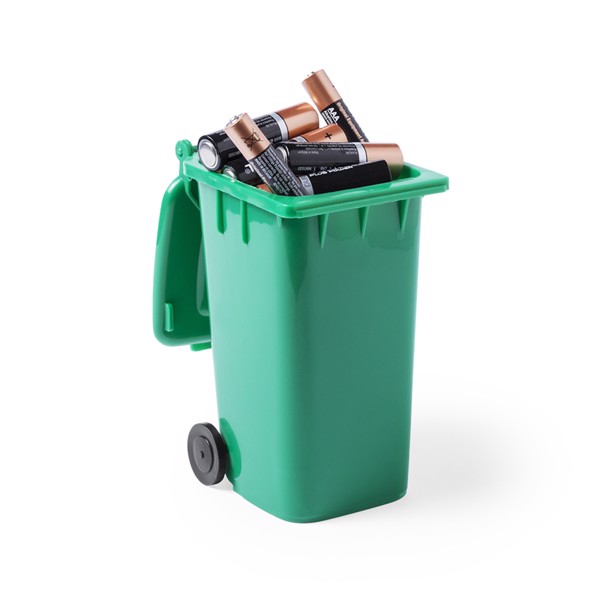 Pencil holder with wheels in the shape of a container in varied colors and with cover.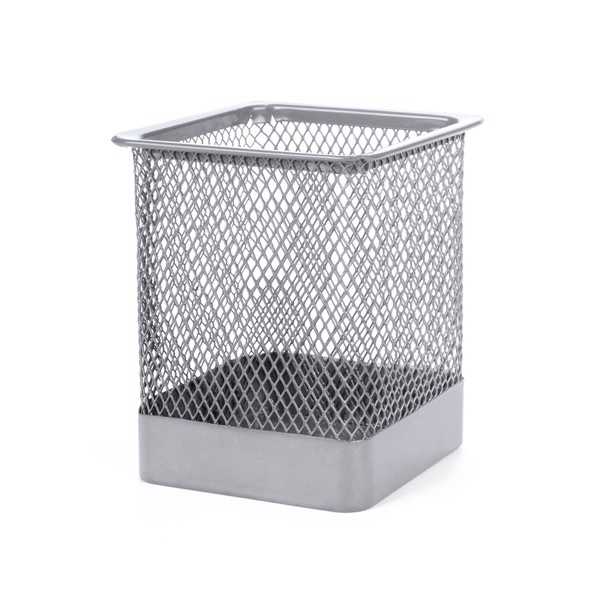 Metal mesh pencil holder in bright finish and bright tones. Presented in an individual box.
4 in 1 nature line multifunction pen holder. Manufactured in wheat straw, to encourage the use of natural raw materials and reducing contaminant emissions. With pen holder, smartphone holder, wireless charger and USB port (3xUSB 2.0) functions. Compatible with smartphones equipped with wireless charging technology. Including 1 meter long , white color micro USB cable. Presented in an attractive eco-design box. Instruction manual available in Spanish and English. Wireless. 3 Hubs. USB 2.0. Cable Included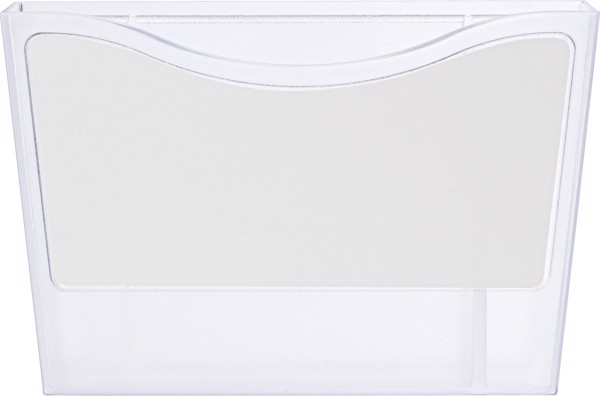 Plastic container with a divider on the inside, a white board on the front for writing purposes and two small magnets on the back. Includes a small erasable marker with a felt eraser on the top of the cap.
Upload your logo and view it in a 3D Visual on thousands of products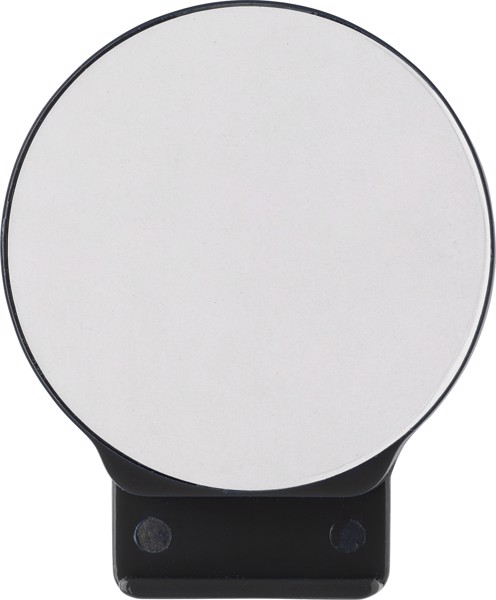 ABS magnet pen holder and mobile phone holder, including ballpen. Blue ink. Packaged in gift box.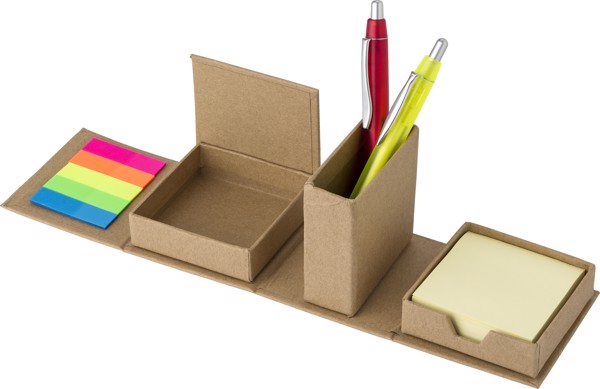 Cardboard cube with lid. Folds out to be a pen holder with small sticky notes in 5 different colours, 25 sheet per colour, and a compartment with larger sticky notes, 150 sheets.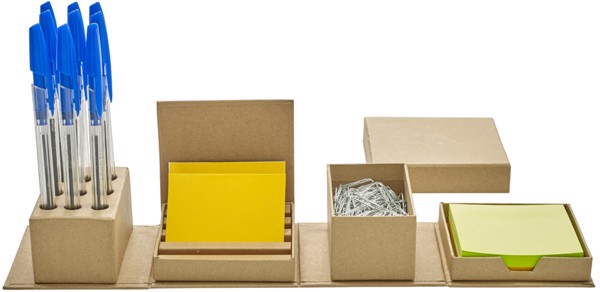 Cardboard cube with lid, fold out to be a penholder for 9 pens, a business card holder, and has an extra compartment, for paperclips for example. Including 2 colours of sticky notes, 75 sheets per colour.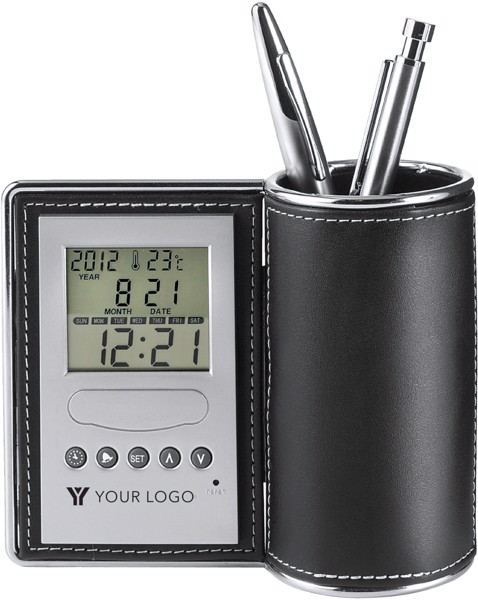 PU stitched pen holder with clock, calendar, alarm, and thermometer. Batteries included.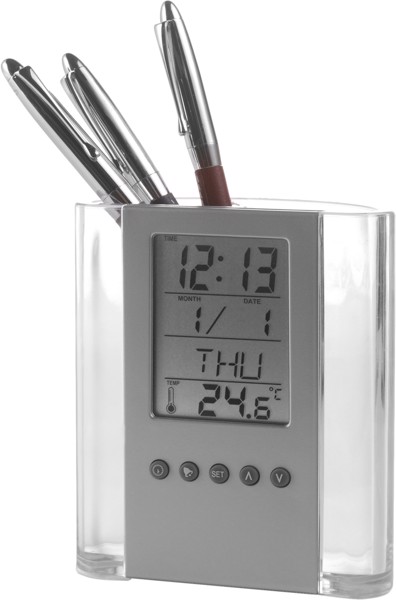 Transparent plastic pen holder with a calendar, alarm clock, and thermometer. Batteries included.
Prices are without VAT.
Send us your inquiry today!
Consultation of details with the dealer
Non-binding offer within 24 hours
Just enter the basic information
Send inquiry